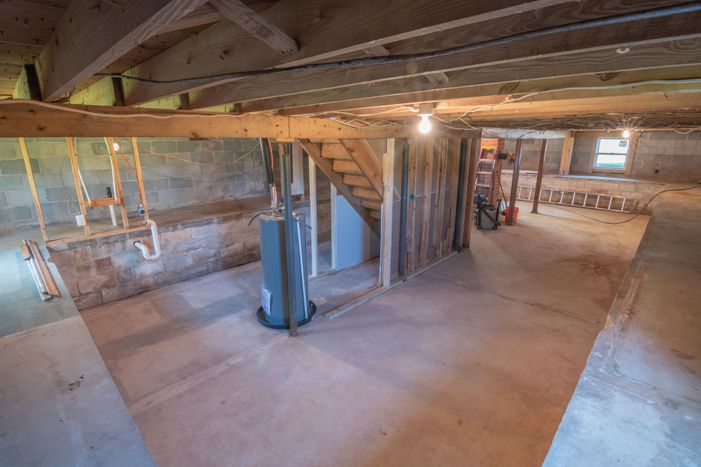 Basement WaterProofing
Install a sump pump: A sump pump can help remove water from your basement or crawl space before it causes damage.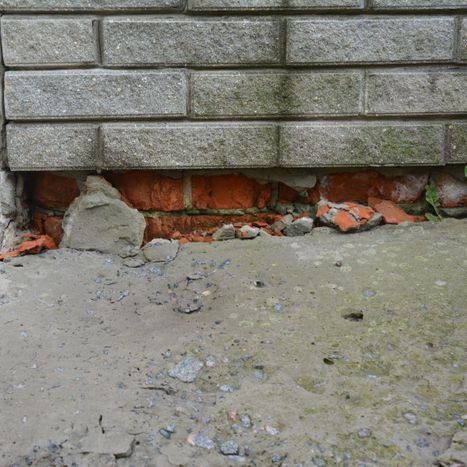 Floor Sloping/House Settlement
A sloped floor can happen when the soil shifts and the foundation cracks due to uneven soil support.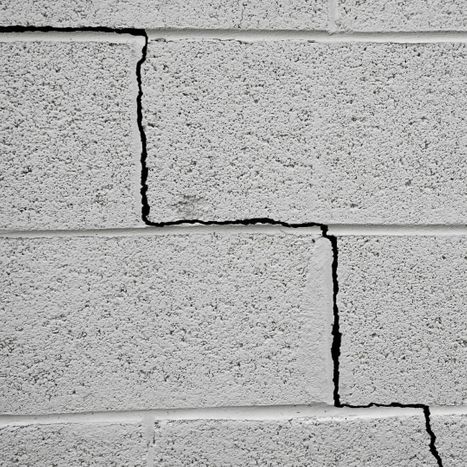 Wall Cracking
Cracks in a foundation can be a sign of various issues, such as settlement, soil movement, or water damage.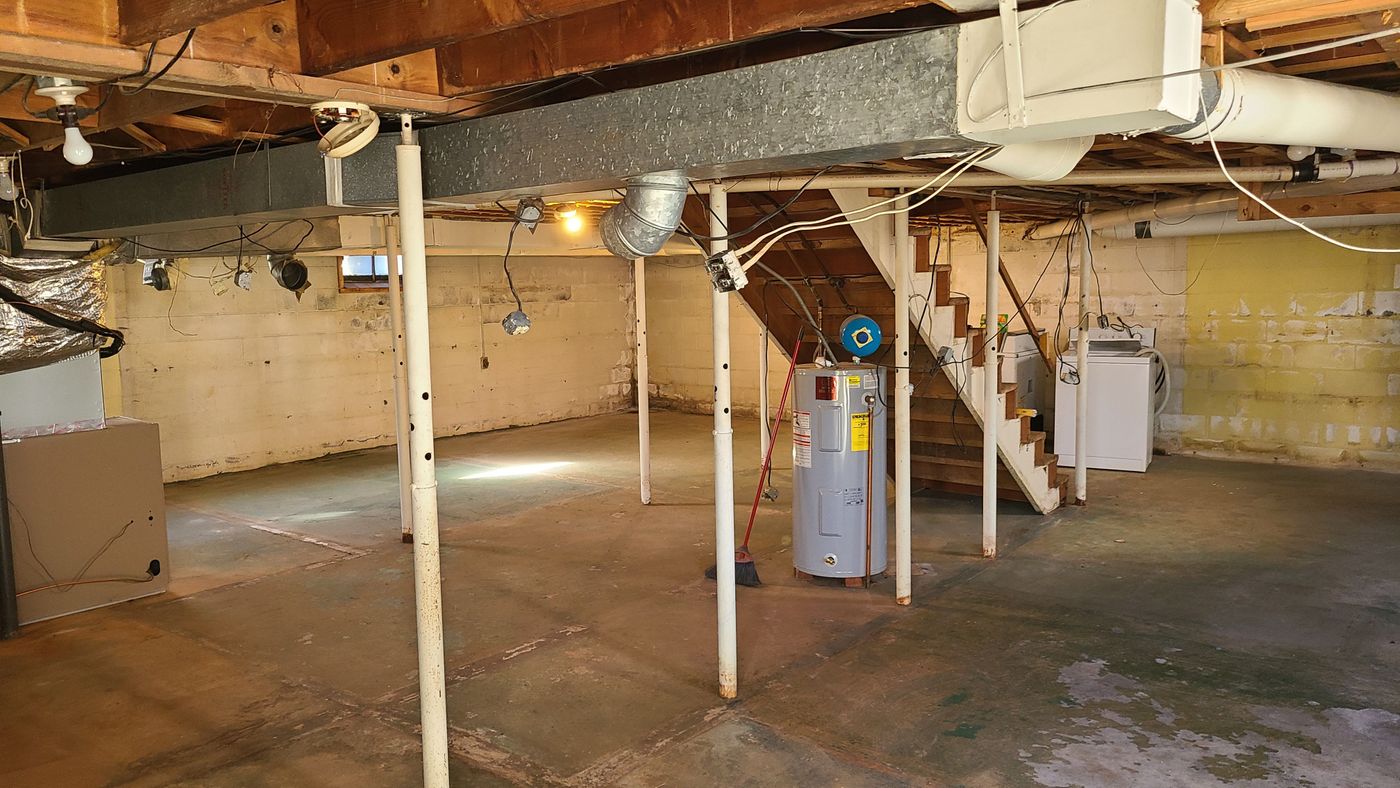 Clean and Encapsulate Your Crawl Space
Water or high moisture in a crawl space can contribute to rotting, mold, and fungi growth, which can do major damage to the property structure, such as wood floor joists and beams. Additionally, wet crawlspaces can lead to health problems associated with mold, mildew, and bacterial growth.
We use a carefully engineered crawlspace moisture management strategy that is implemented to control moisture levels and eliminate crawl space mold and fungi.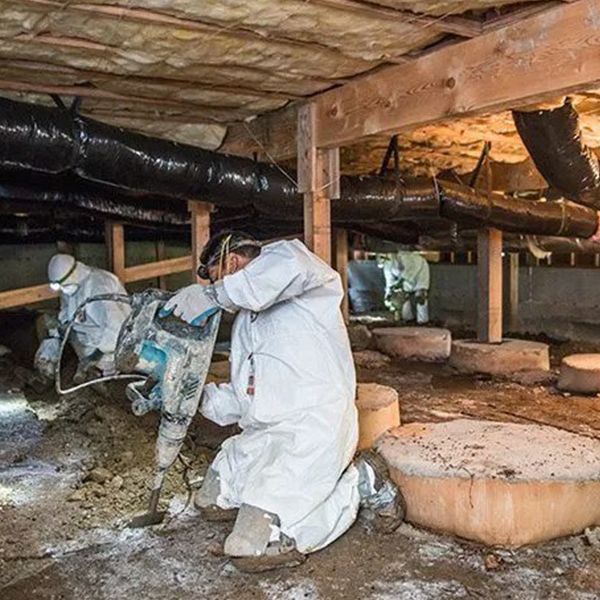 Why Choose Pure Restoration?
Our 24 hour emergency response team is standing by to assist you with burst water heaters, failed plumbing fixtures, sewage backups, floods, fire, or biohazards. Technicians arrive on-site promptly and get to work, doing a thorough assessment of the problem and providing a plan of action. We can get to work immediately to begin the cleanup and dry-out process.
We offer comprehensive services including:
Water extraction and drying
Fire and smoke cleanup/deodorization
Frozen pipe or burst pipe cleanup
Structural drying
Mold cleanup
Complete restoration
What is Crawl Space Encapsulation?
Crawl Space Encapsulation creates a moisture barrier between your crawl space and the earth to keep water out. A durable liner is used to cover the walls and floor of your crawl space. If your crawl space is prone to flooding, a sump pump system may be installed to remove the standing water when flooding occurs. Lastly, if humidity is an issue, a dehumidifier may be installed to effectively manage humidity and condensation in the crawl space.
Before the crawl space can be encapsulated, any existing water and mold growth will need to be removed and the crawl space dried properly. We are a professionally certified firm and provide comprehensive water damage and mold cleanup services in addition to the Crawl Space Encapsulation procedure.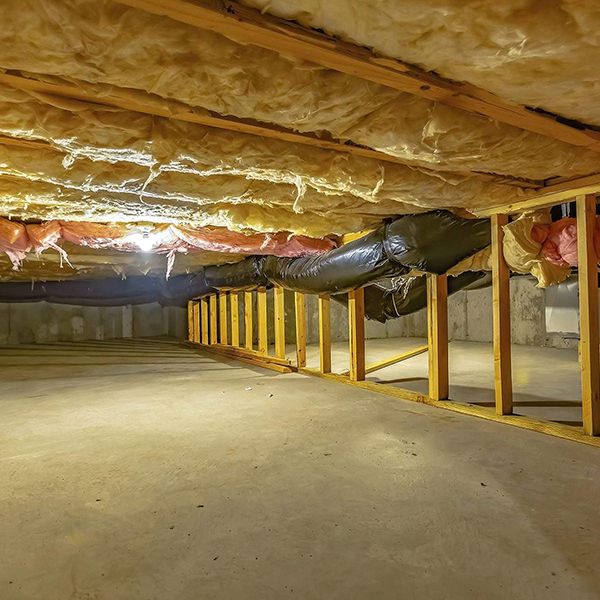 Why does your home need Crawlspace Encapsulation?
There are several reasons why mold can become an issue in your home. Most often improper ventilation, blocked bathroom vents, or crawl space flooding are the culprits of mold build-up in your attic or crawl space. These conditions allow natural moisture generated in the home to become trapped and not escape the closed environment.
Mold build-up in these environments can lead to several problems. Your health is the primary consideration when faced with mold issues because mold can cause serious respiratory system health issues.
Those itchy eyes, scratchy throats, and difficulty breathing issues may not be related to allergies as you may have thought. It could be extreme sensitivity to the presence of mold in your home.
Pure Restoration is The Right Choice
We're standing by to assist you!
IICRC Trained & Certified Technicians
Available night or day
Talk to a Live Person 24/7
Mold Cleanup & Removal Experience
GET IN TOUCH WITH US TODAY